Fournier, Phil                                       <![if !vml]>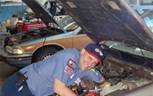 <![endif]>         
      EVOC 518 –Winter, 2005
Individual Data Sheet
Contact Address:                                                      Telephone and E-Mail
   111 N. Soboba St.                                                    work: 951-927-2102
   Hemet, Ca, 92544                                                   cell:    951-453-0518
                                                                   e-mail: pacphil@verizon.net
website: http://philsautoteacher.tripod.com/
Present Job:
I am the owner of Phil's Auto Clinic, Hemet, California where I work as both business owner, lead technician, and director of training.  I am also an instructor at Mt. San Jacinto College (providing my class doesn't get cancelled again) and a contract instructor for Standard Motor Parts.
Previous Jobs:
Auto Technician, Phil's Auto Repair Center, 1980-1984.  My brother and I bought this place in 1984, changed its name, and began developing it.
Professional Education:
I received an AS degree in Automotive Technology, Mt. San Jacinto College, San Jacinto, California, in 1983.  I took 12 units in Vocational Education, Level 1 at UCR, Riverside, California, during summer and fall of 1989.  I graduated with a degree as an Accredited Automotive Manager, from the Automotive Management Institute, Bedford, Texas in 1994.   Every year I take an average of 50 hours of update automotive training in the form of Technical Seminars that are too numerous to list.
Talents/Interests:
My interests include emerging automotive technology, the Spanish language, study and teaching of the Bible, water sports (anything having to do with boats), and travel to anywhere but to Latin America in particular.
Educational Philosophy:
I believe that, as an instructor, I should pass on my knowledge in a way that will be interesting, thought provoking, and above all useful to my students.
For EVOC518
I am NOT currently officially enrolled in EVOC 518 (but plan to do so as soon as the health department unblocks my registration). I have reviewed all the materials in the EVOC 518 E-TEXT and will collect all of the EVOC 518 assignments into a portfolio which I will mail to the course instructor, postmarked not later than March 8th, 2005. I understand that Portfolios may not be returned and will keep copies of all of the materials in the portfolio I produce.
Phil Fournier- Where I teach
<![if !vml]>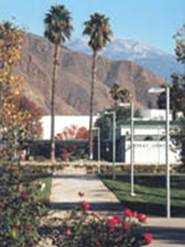 <![endif]>
School Address: 1499 N. State St., San Jacinto, Ca, 92583
School Website: http://www.msjc.edu/
About the school:
The Mt. San Jacinto Community College District was formed in 1962 by a vote of the citizens in Banning, Beaumont, Hemet and San Jacinto.
The college enrolled its first students in the fall of 1963, holding classes in rented facilities. The San Jacinto Campus was opened in 1965 with two buildings and has grown into a comprehensive college campus serving the needs of students and the community. In 1975, the residents of Temecula, Lake Elsinore, Perris and adjacent areas voted to join the Mt. San Jacinto Community College District, increasing the college's area to the present 1,700 square miles. Although the boundaries have remained stable since 1975, the District has changed dramatically, especially since the 1980's. In recent years, unprecedented population growth has fostered the highest rate of enrollment increase of all 107 community colleges.
In response to this intense growth, Mt. San Jacinto College opened its Menifee Valley Campus in October 1990. By the end of its first year, there were 2,100 students attending classes at the Menifee Valley Campus. Today the campus serves more than 7,000 students each semester.
I began teaching at MSJC in the fall of 1988.  In the spring of 1989 I taught the very first class in computerized engine control.  Without the skill and knowledge to do so, I wrote the curriculum, lesson plans, course outline, and exams for this class.  Thankfully, I got some help from education classes at UCR during the next summer and fall and so was able to do a better job the following year.   I taught computerized engine controls until fall of 2002 when interest in the class had dwindled to the point of insufficient enrollment to continue the class.  Since them I have substitute taught for Steering and Suspension, and Brake and Front End classes, and taught ASE certification preparation in the spring of 2003.
I am scheduled to teach ASE certification preparation in the spring of 2005 on Friday nights.  Fortunately, this class is lecture only and has a low stress curriculum.